Top-Rated Freight Forwarder Canada
Established in 2002 in Toronto, Ontario, Canada, MELLOHAWK Logistics is an international Freight Forwarder and a specialist in worldwide transportation and logistics services company. With two offices one in Miami, USA, and the other in Mississauga, Canada, we ship cargo of every kind and all sizes to every destination worldwide. As integral component of a global network of agents, MELLOHAWK Logistics is a key player in both developed and developing commercial markets, particularly Brazil, Chile, Peru, China, United States, Italy, Germany, and United Kingdom.
Our staff has over three decades of international shipping experience. We work in close partnership with our customers and our suppliers to provide innovative and cost-effective services. We handle commercial cargo, dangerous goods and personal effects and household items, full or partial loads. We provide careful attention to details, documentation and unmatched customer service.
Why Choose MELLOHAWK as Your Logistics Partner?
We pride ourselves in giving our clients the very best cost-effective services in logistics management for almost two decades – Here is our differentiators:
Highest customer satisfaction and going beyond customers expectations.
Personalized services to meet our client's specific business needs.
Fast turn-around as we provide an estimated quotation in less than 24hrs.
Expertise with challenging markets including Brazil and other Latin American countries gives us the ability to foresee positive and negative outcomes even before your shipment gets picked-up.
Peace of Mind as we guarantee you will have all the necessary knowledge when shipping overseas with MELLOHAWK.
AWARDS, NOMINATIONS & AFFILIATIONS
MELLOHAWK Logistics is a multi-award winning company with a strong presence in the decision-making of important Local,National and International organizations. Peter Hawkins, our Managing Director, is the Mississauga Board of Trade (MBOT) Business Person of the Year and Vice President for the Brazil-Canada Chamber of Commerce (BCCC). Arnon Melo, our president, sits on the National Board of Directors of the Canadian Freight Forwarders Association (CIFFA). Our company has been Diversity Certified by the CGLCC since 2018. Paramjit Jandu, our Ocean Freight Manager, has been awarded the Canadian International Freight Forwarding Association's Young Freight Forwarder of the Year for 2011, an award we also won in 2009. We are also winners of the Scotiabank Small Business Big Impact leadership award and we were short-listed for the Toronto Region Immigrant Economic Council Immigrant Success award.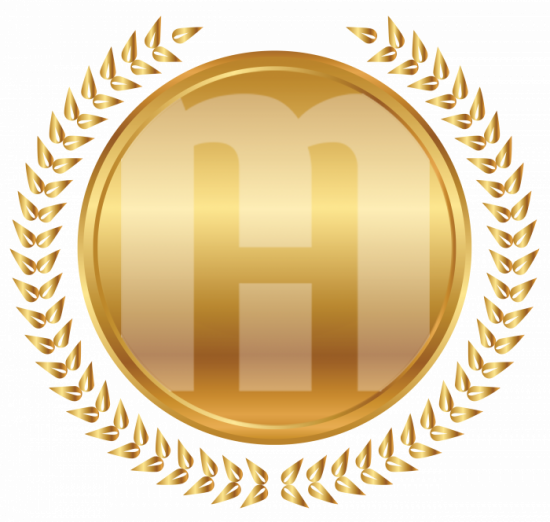 Freight Forwarding & Logistics Services
WE SHIP ANYTHING, ANYWHERE YOUR ONE STOP VENDOR FOR ALL YOUR LOGISTICS NEEDS
GET A QUOTE
WELCOME TO MELLOHAWK LOGISTICS
My luggage arrived in Brazil. Thank you very much MELLOHAWK Logistics and Arnon Melo for the care, service and assistance.
MELLOHAWK facilitated my move to Brazil in 2008 and their personal touch really was exemplary. Anyone who uses their service will be more than happy with the amazing results they will delivery. Good job Arnon and team.
MELLOHAWK is an amazing company that hires mature skilled immigrants. Everyone that I have met at the company is extraordinary — especially the company owner and founders Peter Hawkins and Arnon Melo. This is a little company with an enormous heart!
There is a reason why MELLOHAWK has gained success over the years! It's the great teamwork! Peter and Arnon are very giving people and take the time to get involved with community events and sponsorships. CHEERS to Team MELLOHAWK! Wendy C Parlee
Our company has worked with MELLOHAWK for over 5 years now and I love the personalized service that we get from them. This is all too rare these days. They have helped us resolve countless critical logistical issues that could have negatively impacted our business. I would recommend MELLOHAWK to anyone who is looking for terrific, knowledgeable service.
I have had the pleasure of dealing with MELLOHAWK for almost five years in a professional capacity. I would not trust any other company with my freight forwarding and can say that they have consistently exceeded my expectations! Their commitment to their community is also very admirable! I wish them the best in this challenge and can honestly state that they are the clear choice to win!
We've had a logistics relationship with MELLOHAWK since our company began over 7 years ago and they have always been a very supportive partner as our business has grown. I've seen them mentor new immigrants, giving them an opportunity for training, fulfilling work and personal support, and ultimately developing them into outstanding employees – many of whom I've had the pleasure to work with over the years. They have only my best wishes. They are a great company with a great future!
Office Partners Around The Globe