Are you aware of eManifest? There are serious fines for non-compliance!
No cargo should arrive in Canada without eManifest being filed.
Failure to comply with eManifest rules will be subject to Monetary Penalties by Canadian Customs (CBSA).
MELLOHAWK will not be responsible for eManifest Filing for late notifications of Import shipments.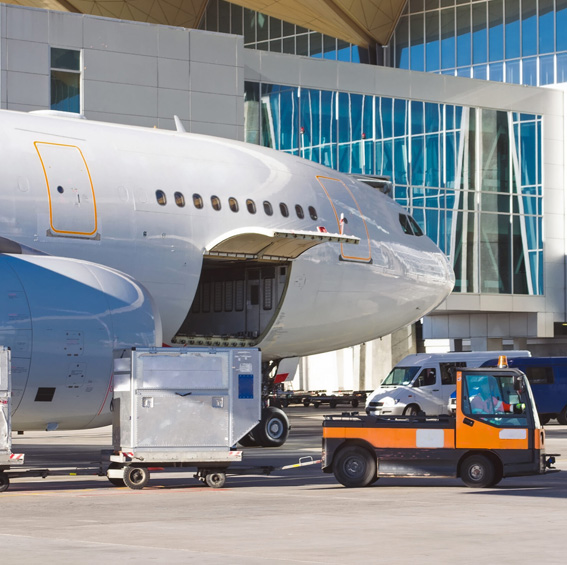 As of JANUARY 04, 2021, all agents are required to transmit advance House Bill data as per eManifest regulation described below
What is an eManifest?
eManifest is a term used to describe the advance, electronic conveyance of freight information to Canada Border Services Agency (CBSA) prior to a shipment arriving at a border or prior to departure from originating country. It expedites the customs clearance process by allowing pertinent information about shipments to be assessed and approved by customs officials in advance of any shipment's physical arrival. eManifest will require carriers, freight forwarders and importers in all modes of transportation (air, marine, highway and rail) to electronically transmit cargo, conveyance, house bill / supplementary cargo and importer data to the CBSA prior to loading in the marine mode and prior to arrival in the air, rail and highway modes.
Please inform all your operations staff to comply with full pre-alert and be aware of our deadlines and potential penalties by Canada Customs if information is not received on time.
This is a mandatory procedure and failure to submit will incur penalties that vary from CAD 2,000 to CAD 8,000 by Canada Customs to MELLOHAWK Logistics. Fines imposed to MELLOHAWK Logistics will be billed at cost +10% administration fee back to the agent or shipper who failed to submit data to MELLOHAWK Logistics prior to loading. For the complete eManifest regulation visit eManifest CBSA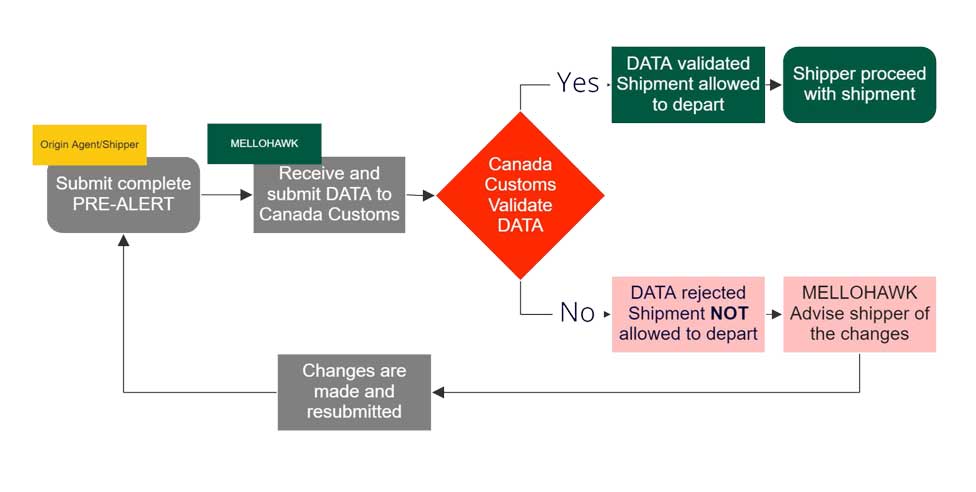 Time Frame for Submitting Advance Information to MELLOHAWK Logistics
Marine Cargo
min 72 hours
prior to shipment departure from origin country
Air Cargo
24 hours
prior to shipment departure from origin country
Truck / Highway Cargo
4 hours
prior to shipment departure from origin country